Mobility in the Netherlands: a 'hot issue'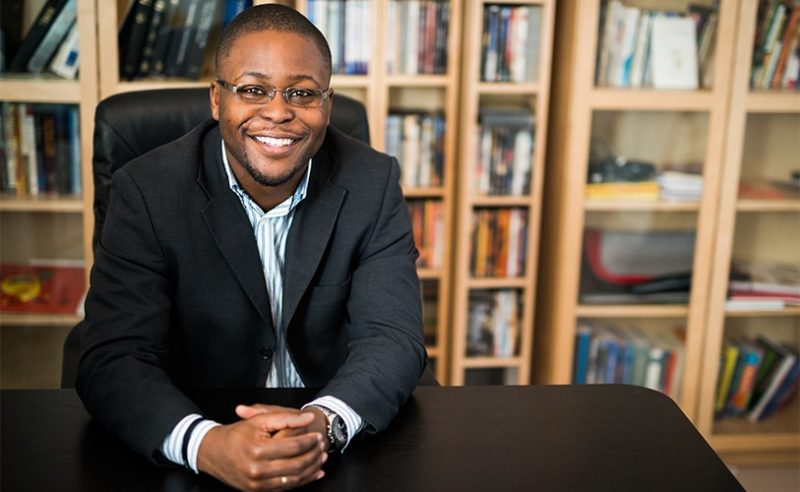 Overcrowded trains during rush hour. Motorway traffic jams went up by 13.1% in 2016 compared to the year before. Lightrail services like RandstadRail have seen their passenger numbers explode from 40,000 per day in 2006 to 120,000 per day in 2016. Thousands of bus drivers will reach retirement age in the next 5 to 10 years, and finding new bus drivers to take their place is going to be extremely difficult. The Mobility Alliance has estimated that the Netherlands needs to invest €1 billion extra per year to prevent a total transport gridlock in the future. These are just some of the stories about mobility that recently appeared in the media. No wonder it is referred to as a 'hot issue'.
Everyone knows something needs to be done to make sure the Netherlands continues to have smooth traffic and transport mobility in the future. Out of all the stories about mobility, the ones that stand out to me are the stories about public transport. And not only because I have been working in this field for the last eight years.
Public transport in the Netherlands: market competition and internationalisation
First a few facts for anyone who isn't familiar with the public transport market in the Netherlands. There is a big emphasis on market competition. Most of the passenger transport services were privatised years ago. There is a lot of fierce competition when the transport concessions are contracted out in European tendering procedures. For example, Syntus will be taking over the Almere concession from Connexxion in December 2017. Connexxion in turn recently won the concessions for Amstelland Meerlanden and North-Holland North.
The three regional transport companies that are still in public hands in the Netherlands (GVB, HTM, and RET) have been exempt from European tendering procedures up until now. Their contracts have been awarded via private tendering procedures. However, they still have to satisfy the requirements of the contracting authority and demonstrate their market conformity. Not long ago, HTM in The Hague and RET in Rotterdam reached an agreement with the contracting authority for the provision of public transport services over the next ten years.
The high degree of market competition leads us to the second important characteristic of this sector: the high degree of internationalisation. More or less all the public transport companies (apart from the NS and the aforementioned regional transport companies) are in foreign hands. Connexxion is a subsidiary of the French company Transdev, and Syntus is a subsidiary of Keolis, another French company. Arriva is a subsidiary of Deutsche Bahn, while EBS in Purmerend is a subsidiary of an Israeli company. And Qbuzz was recently taken over by Busitalia for € 30 million. Ironically, the state-owned NS actually has international operations of its own via its subsidiary Abellio.
The grass is always greener…
After working for so many years in public transport, a number of things stand out to me. First of all, the companies I have worked with all have their own way of providing passenger transport, and they all want to do it in the best possible way. That is great, of course. However, many transport companies in this country are a little bit shy about looking over the garden fence, so to speak, to see what is going on next door. What I'm trying to say is that public transport companies can learn a lot by looking at what other companies are doing. For example, public transport companies have a bad reputation when it comes to informing the public about delays. And with good reason. Just take a look at the Public Transport Customer Barometer scores (the largest customer satisfaction survey on public transport in the Netherlands). They stubbornly insist on doing things their own way, even though they could learn a lot from other Dutch companies who have really high customer satisfaction and who are really good at keeping their customers informed. Take Coolblue and Bol.com for example. Some people might say that is like comparing apples with oranges, but just because those companies have nothing to do with public transport, it doesn't mean you can't learn from them in other ways. In any case, I know for sure the Managing Director of NS would be welcome to drop in for a cup of coffee with Pieter Zwart, CEO of Coolblue, anytime he wants.
Another example: 'our' Randstad (no, not the employment agency but the west coast conurbation of Amsterdam, The Hague, and Rotterdam) is one of the largest economic centres in Europe. However, if we look at the share of travel by public transport in the Randstad compared to Singapore, Paris, London, or Hong Kong, then there is a huge difference: in Paris public transport has a share of 34% and in Hong Kong no less than 55% (!), while in Amsterdam it is no more than 12% and in The Hague it is a miserable 9%. Why are the differences so enormous? What are the transport companies in those places doing differently? How do the local governments in these cities make public transport so popular? But I think I'll have to wait until somebody invites me on a business trip to Hong Kong before I can answer that question…
But all joking aside: public transport exists throughout the entire world, and there are plenty of places where it is better than in the Netherlands. And at the same time, virtually all the passenger transport companies here are part of international organisations. 1 + 1 is still 2 isn't it? What I am trying to say it is: sometimes the grass really is greener on the other side of the fence, and the smart thing to do is to find out why (if necessary with help from outside).
Déhora goes public transport
After working for more than eight years in the public transport sector, a career opportunity opened up for me at Déhora Consultancy Group, the biggest specialist in the field of workforce planning and management in the Netherlands. I seized the opportunity with both hands, all the more because Déhora has a strong desire to expand its activities within the public transport sector, not only in the Netherlands, but in other countries as well. This fits in perfectly with the international positioning of Déhora, which already has branches in Belgium, Poland and the Czech Republic. In Belgium, for example, over the last six years we have already built up a close and successful working relationship with the Flemish transport company De Lijn, which employs around 8,000 people.
As a sort of kick-off for its public transport activities, Déhora organised a special event called PLAN! Public Transport in the Van der Valk Hotel in Almere on Thursday 12 October 2017. PLAN! Public Transport is a special networking event aimed at transport planners, shift planners, planning managers, operational managers, HR managers, and public transport executives
The theme of this event is 'healthy shift planning in the public transport sector'. PLAN! Public Transport is an all-day event, with a free buffet dinner. So there is definitely no excuse not to come! There are only a limited number of places left, so sign up now.